4 bn EUR investment planned into a green steel plant in Inkoo, Finland
Norwegian company Blastr Green Steel (Blastr) is planning to establish a green steel plant with an integrated hydrogen production facility in Inkoo, Finland. Blastr has entered into a Letter of Intent with Nordic energy company Fortum that provides Blastr exclusive rights to utilize an existing industrial site located in Inkoo. The four-billion-euro investment is expected to create up to 1,200 direct jobs in the operations phase. The production is planned to start by end of 2026.
Press release 3.1.2023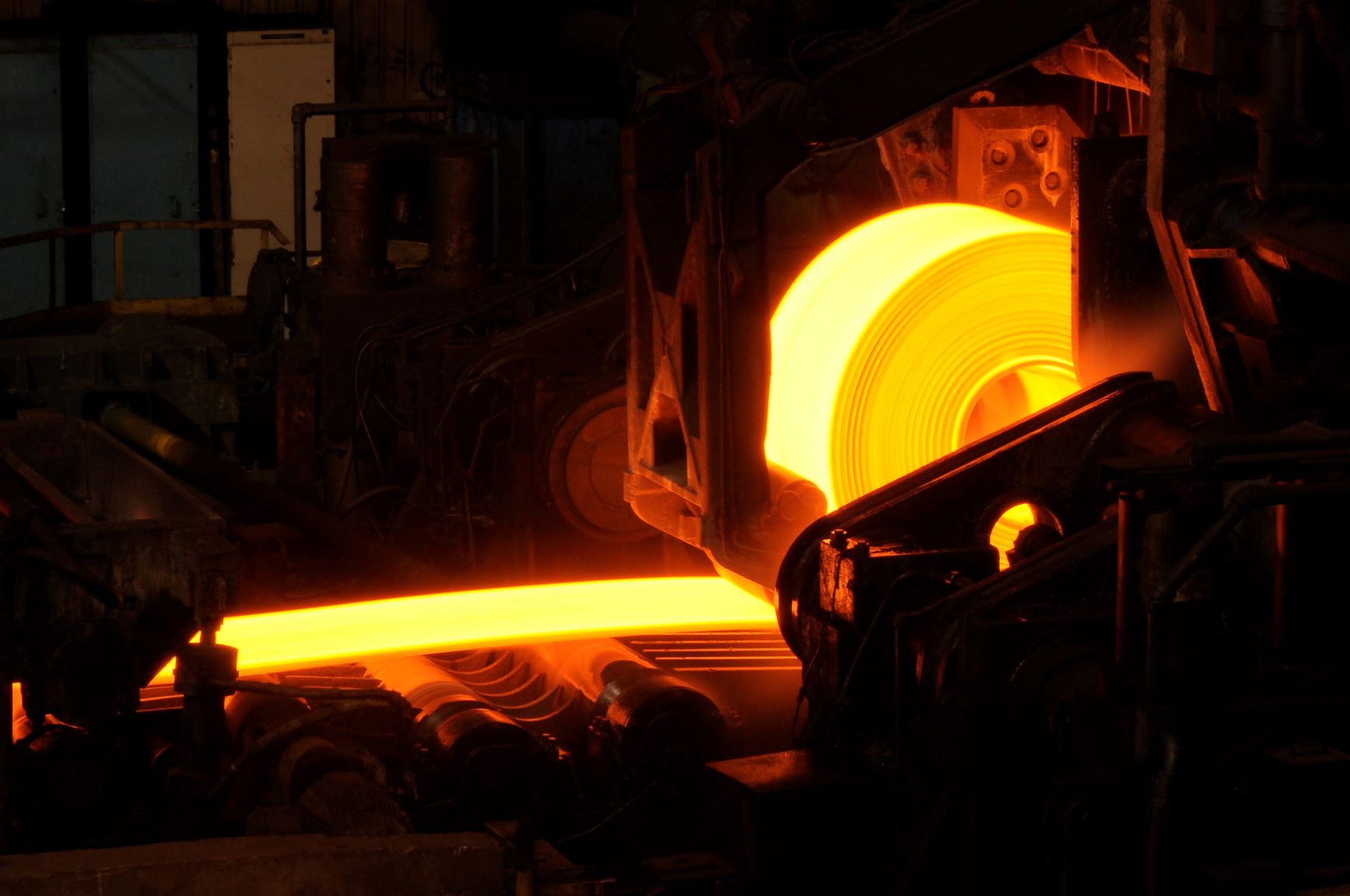 Green steel is a key enabler for the green transition, as it will be a critical raw material for developing renewable energy infrastructure, such as wind turbines, as well as in segments such as construction, the automotive industry, and consumer goods. In Europe alone, the demand for decarbonized steel is itself expected to reach 50 million tons by 2030, a figure representing nearly one-third of the overall European steel demand at present.
"Finland is an ideal location for our project. It has an ambitious low-carbon target, supportive and predictable operating conditions for the green industry, fossil-free energy, and a highly qualified workforce. Inkoo was selected as our location due to its high-quality infrastructure and access to clean power. In addition, the ice-free deep-sea harbor enables efficient, low-carbon logistics all year round and close access to the European market", said Hans Fredrik Wittusen, CEO of Blastr Green Steel.
Blastr's project will be among the largest industrial investments in Finland
"I'm extremely pleased that the site location has been now confirmed, as we have worked on this project for a long time. Blastr's decision to locate in Inkoo is a proof of the competitiveness of the Finnish industry and infrastructure. Finland is an excellent place for carbon-neutral industry and production of decarbonized steel: We have a strong and reliable electricity grid, good conditions for producing emission-free energy and efficient logistics. The project will significantly further improve our competitiveness, deepening our expertise, and create plenty of jobs and well-being The project also contributes greatly to the climate and carbon neutrality goals of both Finland and the EU", said Minister of Economic Affairs Mika Lintilä.
The green steel plant together with the integrated hydrogen facility will be among the largest industrial investments planned in Finland to date.
"Blastr's project will be one of the biggest industrial projects and potential employers in Finland. It is significant also for the entire European industry as an enabler of the green transition. Blastr's arrival in Finland is a result of Nordic cooperation, strengthening it even further. On the same, the project accelerates the development of innovations related to the green transition together with other investments", said Markku Kivistö, Head of Industry Cleantech at Invest in Finland.
Blastr aims to cut the CO₂ emissions of its end products by 95 percent
The steel industry produces about eight percent of the world's CO₂ emissions due to the high amount of fossil fuels used to manufacture steel through conventional methods. Currently, one ton of steel produced creates about 1.9 tonnes of CO₂. Blastr will replace coke and coal with hydrogen in the chemical reduction phase, as well as reduce the CO₂ footprint along the entire value chain, with the aim of achieving 95 percent lower CO₂ emissions, compared to the conventional manufacturing process.
The steel plant is planned to produce two and a half million tons of high-quality hot and cold-rolled green steel annually.
"We are dedicated to decarbonizing the steel manufacturing industry, as it is one of the largest global CO₂ emitters. With the green steel produced in Inkoo, we aim to reduce carbon emissions by 4.6 million tons of CO₂ per year compared to conventional methods, corresponding to the amount of emissions created by all passenger cars in Finland annually. We will systematically address all parts of the value chain to reduce overall carbon footprint, reduce waste and develop circular solutions. Furthermore, our ambition is to secure a significant share of our power needs from directly or indirectly owned wind parks, contributing through own investments and partnerships to advance clean energy production in Finland. We believe that our project will provide positive benefits for the region, and we will engage in an active dialogue and cooperation with the local community and other stakeholders", Wittusen concluded.
Further information
Markku Kivistö, Head of Industry Cleantech
Invest in Finland, Business Finland
+358 50 486 2704, markku.kivisto (at) businessfinland.fi
Salla Salovaara, Head of International PR and Media
Business Finland
+358 40 526 0100, salla.salovaara (at) businessfinland.fi
General media inquiries regarding the Blastr Green Steel Project:
Minna Sundelin, Communications Consultant
Fama Consulting Oy Ltd
+358 40 582 2750, minna (at) fama.fi
Hans Fredrik Wittusen, CEO
Blastr Green Steel
+47 90 18 09 44, hfw (at) blastr.no
Robert Nyman, Mayor of Inkoo
Municipality of Inkoo
+358 40 149 3762, robert.nyman (at) inga.fi
About
Invest in Finland helps foreign companies identify business opportunities in Finland, produces information on Finland as an investment destination, and enhances and coordinates national efforts to attract investment by actively networking with regional and international entities. Invest in Finland also collects and updates information about foreign-owned companies in Finland. Invest in Finland is part of Business Finland. www.investinfinland.com
Business Finland is the Finnish government organization for innovation funding and trade, travel, and investment promotion. Business Finland's over 760 experts work in over 40 offices globally and in 16 regional offices around Finland. Business Finland is part of the Team Finland network. www.businessfinland.com
Blastr Green Steel is dedicated to decarbonizing the steel value chain through developing local, sustainable and scalable value chains for steel production. By utilizing local raw materials and fossil-free energy and applying circular economy thinking throughout the value chain, Blastr aims to cut the CO2 emissions of its end products by 95% compared to conventional methods. The company will establish a pelletizing plant in Norway and a green steel plant with an integrated hydrogen production facility in Finland and is expected to become one of the largest industry start-ups in the Nordic region. Blastr was founded in 2021 and is part of Vanir Green Industries. www.blastr.no
Vanir Green Industries (VGI) is a Nordic business builder and investment company that builds and scales leading, sustainable, robust, and profitable companies that will help accelerate the energy transition. VGI was founded by Tore Ivar Slettemoen, who also founded NYSE listed Freyr Batteries. In addition to Blastr, the VGI portfolio consists of Removr developing solutions for capturing and storing CO₂; Freija developing technology for producing green methane and Njordr focusing on onshore and offshore wind power projects. Njordr´s subsidiary Nordi develops renewable energy projects in Finland. www.vaniras.no
The municipality of Inkoo is located in Uusimaa, 55 km west of Helsinki, along good transport links. The bilingual municipality has approximately 5,400 inhabitants. The level of education and employment of the population of Inkoo is good. According to Finnish entrepreneurs, the municipality is very entrepreneur-friendly. Due to its location and beautiful nature, Inkoo is also a very popular leisure municipality, where a significant number of leisure apartments are located. www.inkoo.fi