Finnish business calls for climate action and offers solutions at COP28
Finland will call for 'action over words' at the 2023 United Nations Climate Change Conference, highlighting the importance of taking real climate action. This year, for the first time, Finland and Finnish partner companies will be showcasing key solutions to accelerate the fight against climate change at the Finland Pavilion.
Press release 25.10.2023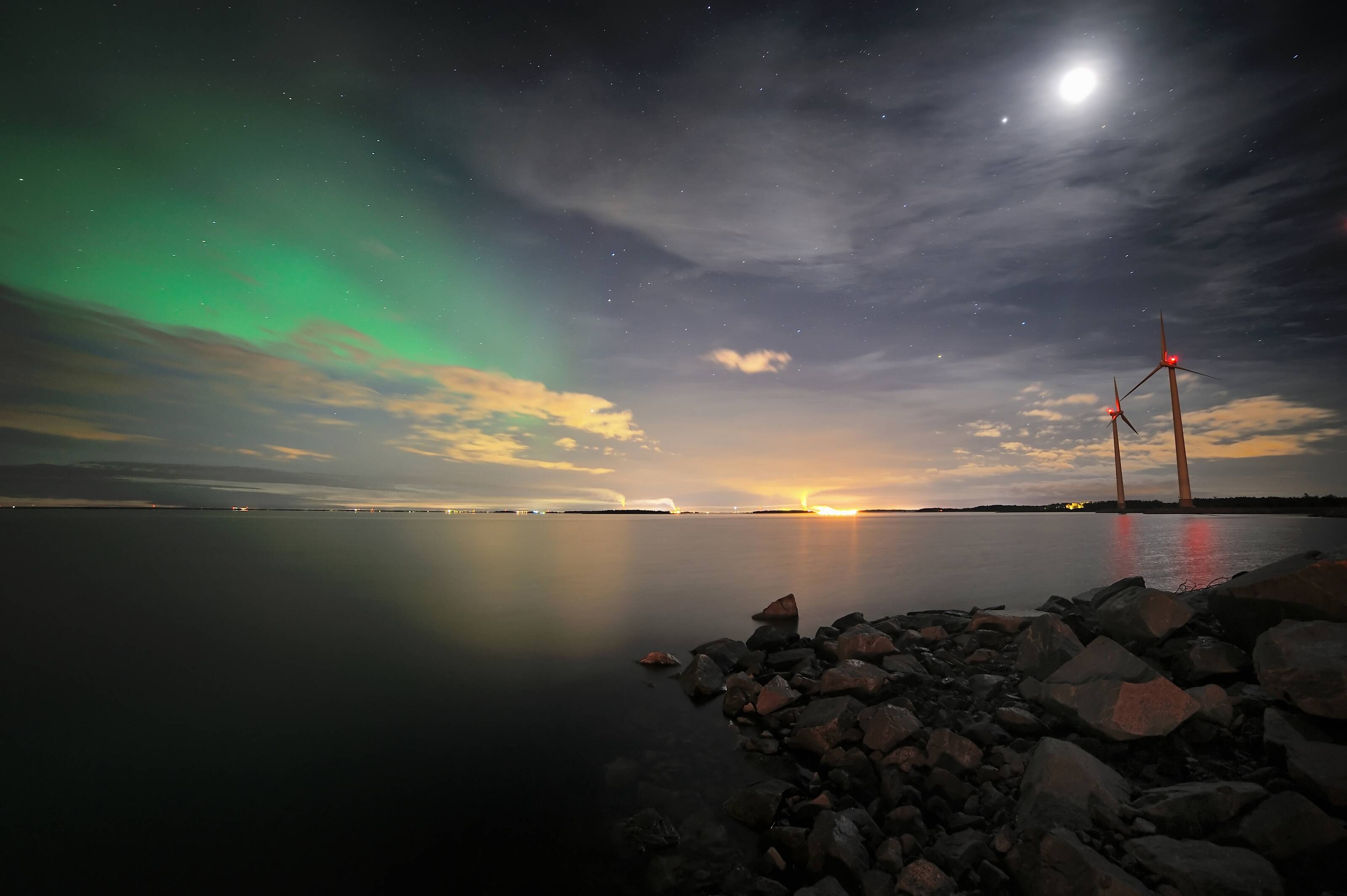 Photo credit: Thomas Kast
The expanded presence at COP28 underlines Finland's climate commitment, which includes the country's ambitious climate targets: 2035 carbon neutrality targets, doubling emission-free electricity production and capturing industrial carbon dioxide emissions by mid-2030's.
"Although Finland is a relatively small country in comparison to other COP28 participants, we are one of the world's leading innovators in emission-free energy. Finns don't say much, but when they do, they make it count. That's why we'll be calling for action over words at the 2023 United Nations Climate Change Conference. In Finland, research institutes and companies have been developing and innovating climate solutions for decades, and we were the first country in the world to adopt a CO2 tax in 1990. I believe the solutions developed by Finnish companies will attract a lot of interest at COP28," said Severi Keinälä, Director of COP28 Finland Pavilion at Business Finland.
OUTOKUMPU AND NOKIA ARE THE MAIN PARTNERS OF THE PAVILION
COP28 is the biggest climate event of the year, and this year marks the first time Finland will participate with its own pavilion. The pavilion will be hosted by Business Finland, and companies representing different sectors, organizations, NGOs and representatives of ministries will participate in discussions on the stage to accelerate the green transition.
At COP28, Nokia will bring together the telecommunications, technology and industrial sectors to outline how technologies from 5G to AI can accelerate the green transition and help reach net zero.
"As a key enabler of digitalization for physical industries, we at Nokia strive to maximize our positive impact – our handprint – and minimize our negative impact – our footprint on the planet. Nokia is proud to be a part of the Finland pavilion, reinforcing our commitments and contributing to the vital work taking place at COP28. We believe that enhanced connectivity and digitalization will play a critical role in accelerating the journey to net zero emissions across industries," said Subho Mukherjee, Vice President of Sustainability, Nokia.
Outokumpu's stainless steel plays a pivotal role in accelerating the green transition across industries – from basic structures of society to industry, mobility, and household appliances.
"The current decade is critical for climate actions, and it's truly an honor to represent Finland as the forerunner of climate solutions. Outokumpu is the global leader in low-emission stainless steel and the only company in the industry committed to the ambitious 1.5-degree target to mitigate climate change. We play an important role in accelerating the green transition throughout the whole stainless steel value chain. Attending the UN Climate Change Conference is an important step towards climate actions," said Heidi Peltonen, Vice President, Sustainability at Outokumpu.
In addition to Nokia and Outokumpu, the Finnish pavilion's partners include Coolbrook, Neste, OP Financial Group, Stora Enso, Hydrogen Cluster, The Finnish Innovation Fund Sitra, Aalto University, Aeromon, Atmosphere and Climate Competence Center (ACCC), Elstor, Soletair Power, Afstor, Huhtamäki, Kempower, Kone, Lamor, Miltton, Paulig, Posti Group, Puro.earth, Carbo Culture, Taaleri and Technology Industries of Finland. Speeches will also be heard extensively from outside the business sector, including presentations by NGOs and research institutes.
Business Finland is organizing the COP28 Finland pavilion in cooperation between the public and private sectors. The pavilion is funded by Business Finland and participating companies and organizations. In terms of arrangements, Business Finland cooperates closely with Climate Leadership Coalition CLC, Confederation of Finnish Industries EK and Finland Chamber of Commerce. The steering group also includes the Ministry of the Environment, the Ministry of Economic Affairs and Employment, the Ministry for Foreign Affairs and the Finnish Innovation Fund Sitra.
A dedicated English-language COP28 website has been launched, and all events and speeches will be available to stream via the website. COP28 will take place in Dubai from 30 November – 12 December 2023.
Link to the website https://www.businessfinland.fi/en/cop28
Director, COP28 Finland Pavilion, Business Finland Severi Keinälä
Head of Communications / Deputy Director, COP28 Finland Pavilion, Business Finland Leena Mäenpää-Wirtz