From plywood satellites to timber teeth: 8 modern wood innovations you never knew existed
As the global climate crisis forces us all to find new, sustainable ways of living, Finland has turned to its forestry traditions to develop innovative solutions for a sustainable future.
Press release 7.9.2022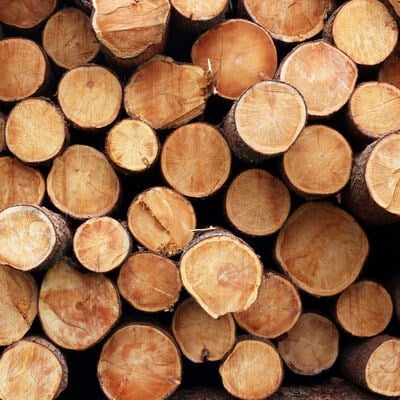 With 75% of its land covered by forests, Finland's long history in the forest industry and cutting-edge research is helping to develop solutions from wood, and its by-products that could also play a part in alleviating pressures from global material shortages.
Some of the most creative and unusual innovations made from Finnish wood, biomaterial and pulp that are set to transform our lives include:

With the world population growing at a rate of around 80 million people a year, it is estimated that by 2030 the world will need 30% more water, 40% more energy and 50% more food. The circular bioeconomy – powered by nature and its sustainable resources – provides a unique opportunity to use renewable natural capital to transform the way we live and work.
Finland is keen to share its deep expertise, unique wood know-how and forest-based bioeconomy solutions with the rest of the world to help globally reduce CO2 emissions, reach climate goals and become more sustainable. Much of the technology developed to transform wood-based cellulose can be used with other biological resources, such as straw and crop residue from agriculture.
"Finnish people have a connection with nature, which is rooted in our culture – it is intrinsic for us to respect the planet and keep it clean. Bioeconomy is based on production that makes use of renewable natural materials in a sustainable manner and develops and deploys related innovations and technologies. That's why we are harnessing the power of wood innovations to play a key role in the circular bioeconomy. We are excited to be at the forefront of such innovative solutions and invite other countries to partner with Finnish organisations to be part of the change," says Juha Peltomäki, Head of Bioeconomy industry, Invest in Finland.
Contact information
Katja Uusi-Hakala
PR & Media Manager
Business Finland
katja.uusi-hakala (at) businessfinland.fi
Business Finland is the Finnish government organization for innovation funding and trade, travel and investment promotion. Business Finland's over 700 experts work in over 40 offices globally and in 16 regional offices around Finland. Business Finland is part of the Team Finland network. www.businessfinland.fi