Benefits of collaboration – next-level condition monitoring is getting smarter by the minute
Smart condition monitoring is giving Finnish companies an edge in highly competitive fields. Forestry giant Stora Enso and cement-maker Finnsementti have benefited from collaboration with German company Schaeffler – and the two Finnish companies agree that industry has only scratched the surface of what can be accomplished with new smart monitoring solutions.
News 24.5.2022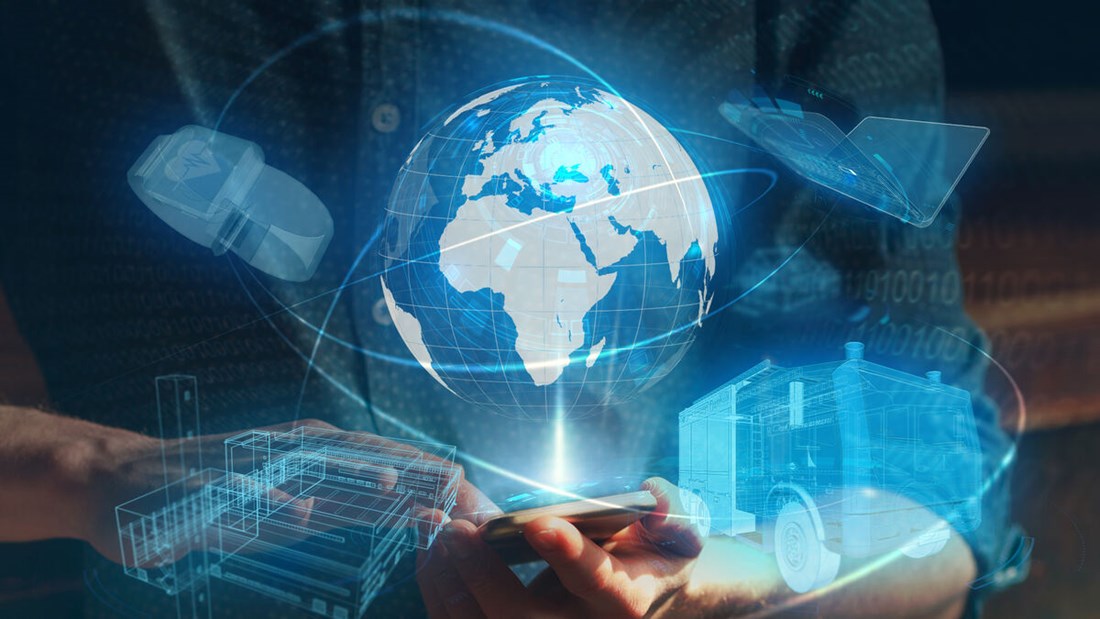 Globally speaking, most machines inside factories are only sporadically monitored – if at all. This, of course, can lead to unplanned breakdowns and costly downtime.
As industry keeps looking for ways to combat this, Schaeffler introduced the OPTIME system which allows for comprehensive condition monitoring that is both easy and affordable. Utilizing a simple plug & play installation, OPTIME enables the monitoring of hundreds of rotating machines in just a few hours.
With the ability to work on almost all machines, OPTIME can detect potential damage, imbalances or misalignments – routinely weeks or even a month in advance. For industrial players, this means that you can plan your long-term maintenance, manpower or spare-parts requirements more strategically.
Integrating sensors into pulp mill
Mika Immonen, Process Owner at Maintenance Services from Stora Enso, says that the company started thinking about sensor-based smart monitoring more seriously around 2017. "We had some experience with online condition monitoring previously, too," he says.
Still, the "old normal" of condition monitoring consisted of boots-on-the-ground monitoring personnel who made the rounds at the mills, conducting measurements every 30–90 days. This was not much of a real-time operation, obviously. "We were interested in installing sensors into the bearings themselves and receiving data every four hours."
No more guessing
In discussions with Schaeffler, an innovative and scalable solution emerged that made the most of new cost-effective sensors and automated analytics. Keeping track of such issues as temperature, vibrations and the over-all condition of the machinery, the sensors – numbering hundreds in each mill – give Stora Enso professionals an important tool for managing operations.
"With the data we're able to get now, there's a lot we can do to boost the daily work at the mills. Furthermore, as monitoring is automated with status reports coming in six times a day, our people can concentrate on other tasks at hand," Immonen says.
"It's really a win-win situation for both", says Immonen from Stora Enso.
Working with Schaeffler, many things have clicked instantly. "We are openly talking with Schaeffler people about our ideas and vice versa. It's really a great partnership and a win-win situation for both."
Richard Haagensen, Head of Partner Ecosystem and M&A at Schaeffler, says that instead of focusing on technology alone, the company always wants to go deeper. "We want to understand our customers and bring the relevant value and easiness for the users and use the technology as means to provide this," he says, adding that these collaborations revolve around the effective use of internal core competences with best-of-breed technology partners.
Wireless monitoring is a game-changer
Finnsementti has been making cement for over hundred years with a non-stop mentality: discounting an annual service break, the factory located at Parainen, Finland, runs 24/7 and 365. Finnsementti has been using sensor-based condition monitoring to safeguard smooth operations since early 2000s – but the collaboration with Schaeffler added a new element, says Production Director Tommy Ranta.
"Previously, we used sensor systems with wires which was restrictive, time-consuming and difficult to do – not to mention expensive," Ranta says. "Now we have wireless systems which allow us to monitor more machines, in an easy and cost-effective manner."
Industrial know-how pays off
Finnsementti has experiences from other IoT solution providers, too, but Ranta remarks that Schaeffler is hard to beat due to the company's industrial approach: "Schaeffler knows how to interpret industrial data, specifically, and this is really a huge benefit for us."
"We have great cooperation that is rooted on trust and openness", states Ranta from Finnsementti.
The Parainen factory features hundreds of condition monitoring sensors, with 100-200 Schaeffler smart devices in the mix. According to Ranta, the collaboration with the German innovator has been solid from the beginning. "We have great cooperation that is rooted on trust and openness."
Pilots pave the way for future
Richard Haagensen agrees that solid, open relationships and constant communication are key in industrial collaborations. "The cooperation goes beyond the OPTIME project and is continuous. At the end of the day, it's only when people come together like this that new innovations are born."
"Only when people come together like this that new innovations are born", elaborates Haagensen from Schaeffler.
Both Stora Enso and Finnsementti have launched pilot projects which expand on the original collaboration – with great results. In these ventures, Haagensen says that it is really critical to have user and customer feedback already in the early stages before the project even starts – and then continuing through the proof-of-concepting to the piloting and production use of the system. "This is the best way to ensure both sides get the wanted results as soon as possible."
Potential of IOT is huge
Mika Immonen and Tommy Ranta feel that the IoT revolution is just getting started in industry. Mika Immonen points out that as sensors have become quite inexpensive, they can "take over" entire factories: "There are still a lot of important devices out there that are off-line with no real-time status reports. That's likely to change in the coming years," Immonen says.
Tommy Ranta adds that the potential of IoT is tremendous, but there is a learning curve here, same as everywhere else. "We are still far away from the visions of autonomous factories, for example, but it's a great start."
Read more about Schaeffler group's expandion to Finland back in 2019