ITOCHU corporation invests in the sustainable packaging material company Paptic
ITOCHU Corporation, one of the largest Japanese general trading companies, has agreed to a capital alliance with Paptic and has acquired shares of the company as a general investment.
News 6.9.2021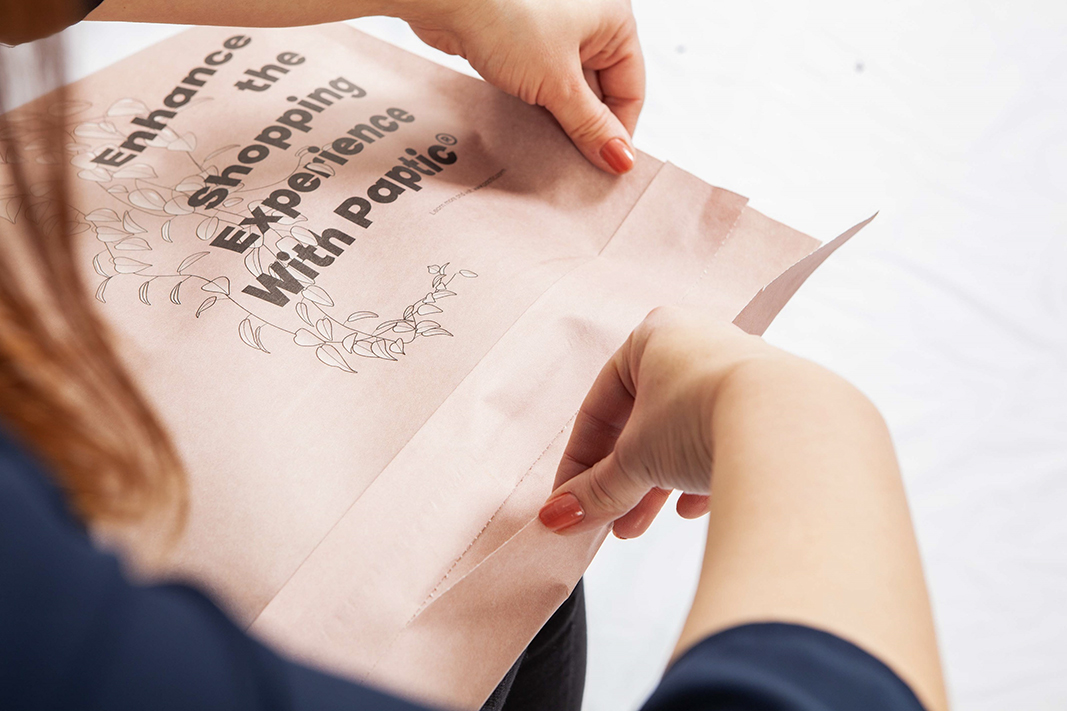 "Paptic as a company addressing a global environmental challenge has a perfect fit with Itochu's sustainability strategy. Having tested the different Paptic materials in various packaging applications we believe Paptic will be a true game-changer in the flexible packaging materials in practically all geographical markets", comments Jin Asada, CEO of Itochu Fiber Limited.
"We are extremely pleased with Itochu joining the Paptic family. The discussions and collaboration in the past months have shown that in Itochu we have found a long-term investor with the growth and sustainability plans very well aligned with ours. Paptic is a high-growth company, and this investment will ensure the next phase in our growth story", says Tuomas Mustonen, Co-Founder and CEO of Paptic. "We have an ambitious growth vision for the coming years, and we will continue opening new market opportunities and raising further financing to reach our targets."
Business Finland and Invest in Finland played an important role in bringing together the key people of Itochu Corporation, Itochu Fiber Ltd and founders of Paptic. "We are excited to see that Paptic is such a good fit to the sustainability strategy of Itochu Corporation. This long-term strategic partnership will ensure the next phases of growth for Paptic and sustainable growth for Itochu in flexible packaging in practically all geographical markets", says Nina Kopola, Director General of Business Finland.
"Finland is in the leading position in creating bio-based, sustainable solutions. We have a unique platform for bio-based growth. The industry cluster is strong, and it is renewing. We have world-class experimental research, integration of cross-disciplinary sciences and "open access" pilots and demonstration platforms. We welcome strategic industrial investors to explore opportunities that will empower all parties to grow and prosper – and to solve global challenges", summarizes Helvi Väisänen, Senior Advisor at Invest in Finland.
Paptic has raised in total over 13 million euros of equity investments during the course of the company. In previous round in May 2020 Paptic secured over 4 million euros of equity with Springvest's public financing round.
For further information
Tuomas Mustonen, Co-Founder and CEO, Paptic Ltd
tuomas.mustonen (at) paptic.com
+358 50 598 7516

Helvi Väisänen, Senior Advisor
Invest in Finland, Business Finland
helvi.vaisanen (at) businessfinland.fi
+358 40 3433 295

Paptic Ltd is a high growth company established in 2015 with headquarters in Espoo, Finland. The company has developed Paptic®, a fibre-based and recyclable material to replace plastics in packaging. The material has been available on an industrial scale since 2018. Today Paptic is a company with close to 30 professionals and Paptic® materials are delivered to over 40 countries. www.paptic.com
The history of ITOCHU Corporation dates back to 1858 when the Company's founder Chubei Itoh commenced linen trading operations. Since then, ITOCHU has evolved and grown over 160 years. With approximately 100 bases in 62 countries, ITOCHU, one of the leading sogo shosha, is engaging in domestic trading, import/export, and overseas trading of various products such as textile, machinery, metals, minerals, energy, chemicals, food, general products, realty, information and communications technology, and finance, as well as business investment in Japan and overseas. www.itochu.co.jp
Business Finland is the Finnish government organization for innovation funding and trade, travel, and investment promotion. Business Finland's 750 experts work in 44 offices globally and in 16 regional offices around Finland. Business Finland is part of the Team Finland network.