Airbus Defence and Space Oy
Secure Land Communications (SLC), an Airbus programme unit - offers seamless, secure and cyber resilient mission and business critical communication and collaboration tools to public safety and private organisations, as well as users in the fields of Transportation, Utility and Industry (TUI), Healthcare or Event Security.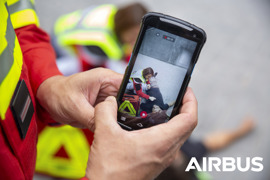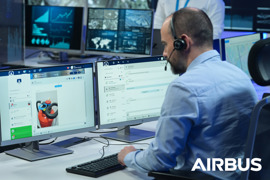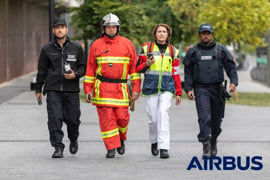 Company size:
250-500 Employees
Key offering:
Cybersecurity,Public Safety and Critical Communications
Keywords:
critical communications, TETRA, Tetrapol, 4G, 5G, MCX, command and control, dispacther, integration services, public safety communications
Our value proposition
We connect those who protect us
Our offering
Our solutions, based on advanced hybrid solutions combining Tetra, Tetrapol, and broadband technologies enhance situational awareness, improve user experience and safety, and optimize operational efficiency. SLC's dense portfolio is field-proven and tailored to our customers' needs. It includes infrastructures, networks, devices, accessories, applications, software and services, based on the latest technologies.
About Airbus Defence and Space Oy
Airbus Defense and Space Oy is a major Finnish employer and the company has offices in Helsinki and Jyväskylä, in two business units: - Secure Land Communications focuses on critical official and professional communication solutions - Intelligence offers solutions for the needs of national defense and border security. Products and solutions developed in Finland are also successful in the international market. Airbus is a close partner to the Finnish authorities and is part of the national security of supply. Airbus employs more than 350 people in Finland.
What kind of partner we are looking for
IT and radio communications system integrators, developers, and partners to work for mission and business-critical communications solutions.