Advian Oy
Advian enables you to gain an unfair competitive advantage with refined analytics solutions. With our help, you bring analytics into your processes and tie data to your business strategy. Our solutions consist of location data, external data and edge analytics – powered by AI and machine learning.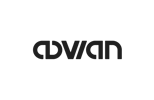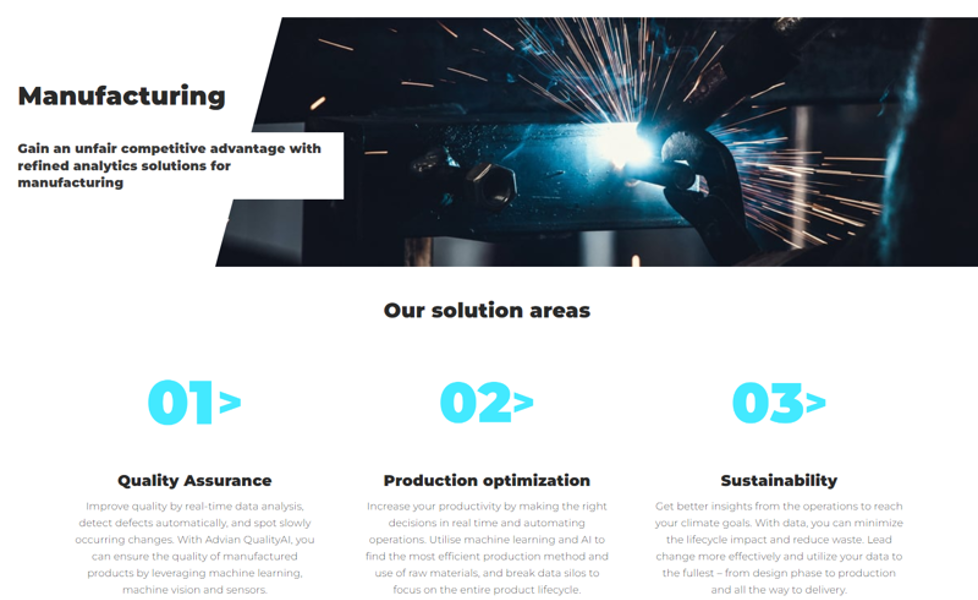 Company size:
10-50 Employees
Current markets:
Asia, Europe
Key offering:
Smart Manufacturing – Automotive Manufacturing
Keywords:
EdgeAI, remote sensing, GIS analytics, industrial iot,
Our value proposition
The configurable EdgeAI platform enables industrial customers to monitor their operations in real-time and react instantly - enabling them to increase production, increase overall efficiency and reduce quality costs.
Our offering
Advian offers Edge AI solutions utilizing real-time drone data from variety of sensors-video camera, thermal camera, multi-/hyperspectral, LiDAR, GNSS, inertia etc. With sensor fusion we combine drone data to other data sources to create new insights to automate customer's business processes. We are focused on industrial solutions.
About Advian Oy
Advian offers a unique combination of edge computing, location intelligence and artificial intelligence / machine learning to provide edge AI solutions for multiple industries and countless amount of business use cases. Our competence ranges from electronics and sensors to novel machine learning models, from spatial analysis to sensor fusion algorithms, we always focus on business value for the customer.
What kind of partner we are looking for
Local partners that would be interested in selling, installing and supporting the industrial EdgeAI solution.