Ab Finnish Superberries Oy
We are Finland's sole large-scale aronia producer. Our products, made from 100% organic Finnish berries, boost health and taste. Aronia excels in Finland, due to the perfect climate for nourishing berries. Our offerings, from juices to powders, are natural, additive-free, and incredibly flavourful, showcasing the might of the Nordic superberries.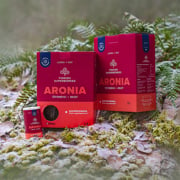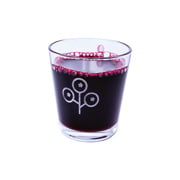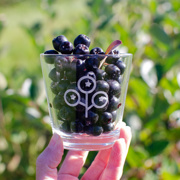 Company size:
10-50 Employees
Current markets:
Asia, Europe
Key offering:
Non-alcoholic beverages,Organic,Retail,Foodservice
Keywords:
Finnish berries, organic, juices, berry powder, pure ingredients, healthy food, frozen, natural iqf, plant-based,
Our value proposition
Vitality from superberries: We cultivate well-being through 100% Finnish aronia berries and their natural nutrients, presenting healthy and delicious food solutions that enrich daily life while honoring nature. Easy to use as is or as an ingredient.
Our offering
ARONIA BERRIES - The reigning superfood champion. Studies underscore aronia with the highest antioxidant content, outshining renowned fruits like açai, blueberries, and more in ORAC metrics. ARONIA JUICE - delightful taste and vitality of cold-pressed, pasteurized juice. Beyond its enticing flavor, it's a potent source of potassium and antioxidants. ARONIA POWDER - air-dried aronia powder is a true concentrate of nutrients, bursting with vitamins, minerals, and antioxidants.
About Ab Finnish Superberries Oy
Ab Finnish Superberries is dedicated to sustainably harvesting and processing the Nordic's healthiest berries for the food and medical sectors. As the leading Finnish company specializing in ARONIA cultivation for industrial production, we boast an annual yield of 2.5 - 3 M kg of berries from 220 - 300 ha of organic farms. The unique Finnish climate, with its luminous summers and extended winters, nurtures our berries into antioxidant-rich powerhouses. Our rigorous procedures ensure that the wholesome essence of each berry is captured. Our focus is set to offer nutrient-rich berry products.
What kind of partner we are looking for
We are seeking partners within the food industry, particularly in the berry, beverages, ingredients, breakfast, supplements, health, dairy, and snacks sectors. Additionally, we are interested in collaboration with the medical industry, wholesalers, and distributors.