Sequans Finland hits the ground running in Salo
Focused on 5G software development and integration, the new hi-tech company is rooted on Nokia expertise – and eager to expand its reach.
Case study 19.2.2021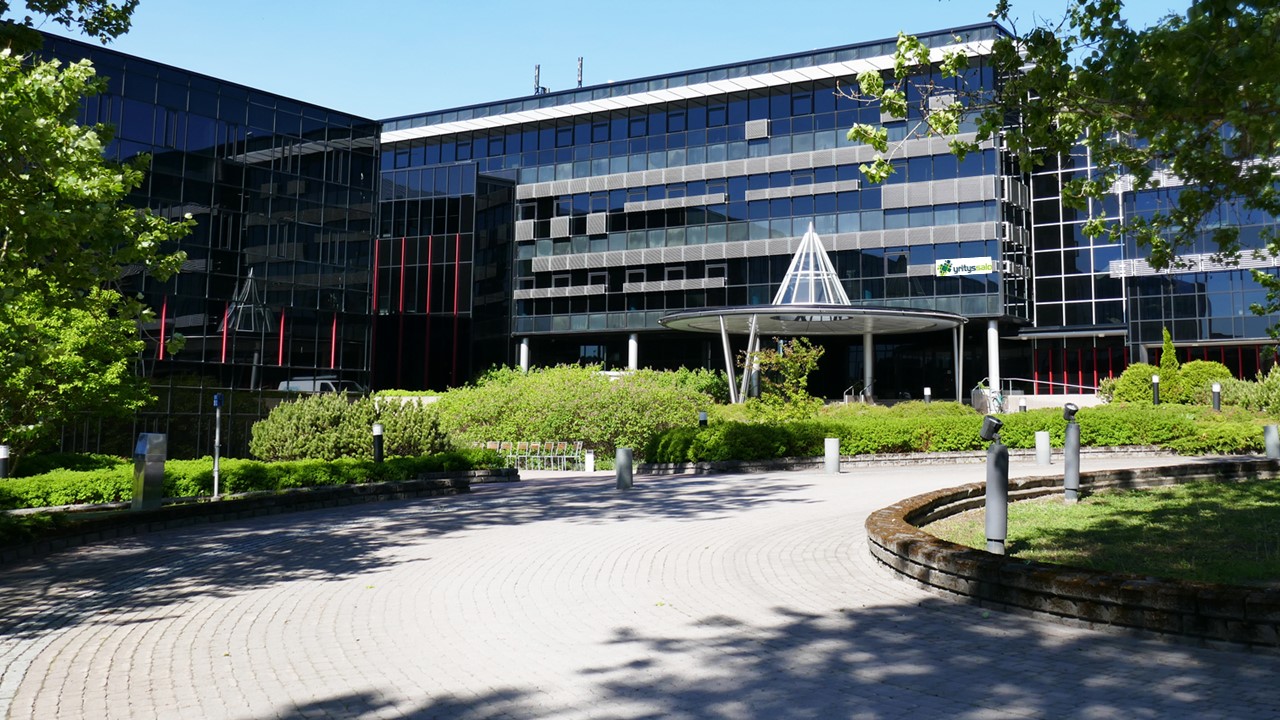 French 5G and 4G developer Sequans Communications has established a new subsidiary in Salo, Finland. The purpose of Sequans Finland is to support Sequans core development work on 5G and 4G IoT semiconductor solutions.
Sequans Communications Finland Oy was registered in December 2020, confirms Samuli Talvia, the local Site Manager. "Although the company itself is new, our core team has worked with Sequans in a consulting capacity for a while now," says Talvia.
Launching a subsidiary became a viable option as Sequans was looking to establish an additional R&D center – with focus on 5G/4G IoT technology – and Salo had been on the company's radar since 2017. "At the time, Sequans representatives from Paris headquarters visited Salo and got to know some of the key people," Talvia looks back.
Deep Talent Pool
Eventually, Sequans wanted to take advantage of the talented community of wireless engineers in Finland and decided to set up a site in Salo. The new team is working closely with Sequans main R&D engineering team at the Paris HQ. "We've hit the ground running and are looking to expand our operations considerably by the year's end," Talvia says.
Janne Kari from Business Finland believes that Sequans arriving to Salo is a great match: "For a cutting-edge 5G/4G IoT developer, Salo provides an amazing platform for future growth. We're happy to welcome Sequans to the Finnish IoT ecosystem," Kari says.
Nokia Legacy
Salo is, in fact, Sequans' eleventh site among its worldwide locations. The company has been making strong moves of late, having introduced the second generation of its 5G-ready Monarch (LTE-M/NB-IoT) and Calliope (Cat 1) platforms that are recognized worldwide as leading massive IoT solutions. Sequans is also developing its 5G Taurus broadband IoT platform, expected to be introduced at the end of the year.

In the wireless community, of course, Salo is a rather revered place – thanks to its Nokia connection. After all, the origins of wireless communications run deep here, all the way to NMT and 2G networks. Unsurprisingly, key personnel of Sequans Finland are old Nokians.
"My own career started at Nokia Salo when I was working with compatibility issues of 2G and 3G," reveals Talvia. Having worked for Renesas and Broadcom after leaving Nokia, Talvia eventually found himself working in Paris for Sequans – and started thinking if establishing operations in Finland could be in the cards for the French company.
"Now that we have the opportunity, we aim to make the most of it," he says, adding that the task ahead requires consistency and commitment.
Campus Collaborations
Sequans Finland set up offices at the Salo IoT Campus which is a booming community for a range of developers and hi-tech wizards. "There are almost 100 companies at the IoT Campus," says Jouko Urmas from regional business development company Yrityssalo.
Spearheaded by the City of Salo and the local businesses, the campus has really blossomed within a few years. "This is a true community built around the core idea of co-creation," says Urmas, pointing out that in addition to both large and small companies, there are around 500 students on the campus.
Janne Kari adds that various partnerships and networks are part of the Finnish formula for success. "In Finland, there's so much expertise at all layers of the IoT stack, from wireless solutions and sensors to cyber safety, AI and UX – and collaboration between partners, for the benefit of the customer, is the best way to succeed."
About Sequans
Sequans Communications S.A. is a leading developer and provider of 5G and 4G chips and modules for massive, broadband, and critical IoT. Founded in 2003, Sequans is based in Paris, France with additional offices in the United States, United Kingdom, Finland, Israel, Hong Kong, Singapore, Taiwan, South Korea, and China. Visit Sequans online at www.sequans.com.
For more information
Janne Kari
For more information about the case and business opportunities in the field of ICT and digitalization, please contact:
janne.kari (at) businessfinland.fi
Head of ICT & Digitalization
+358 40 541 0580