Herzner data center park is flourishing in Tuusula
In the Digital Age, data centers are certainly a growth business. Hailing from Germany, Hetzner Online is one of the largest data center operators in Europe. As the company started making plans for expansion in mid-2010s, it soon turned its attention northwards, to Finland.
Case study 22.12.2021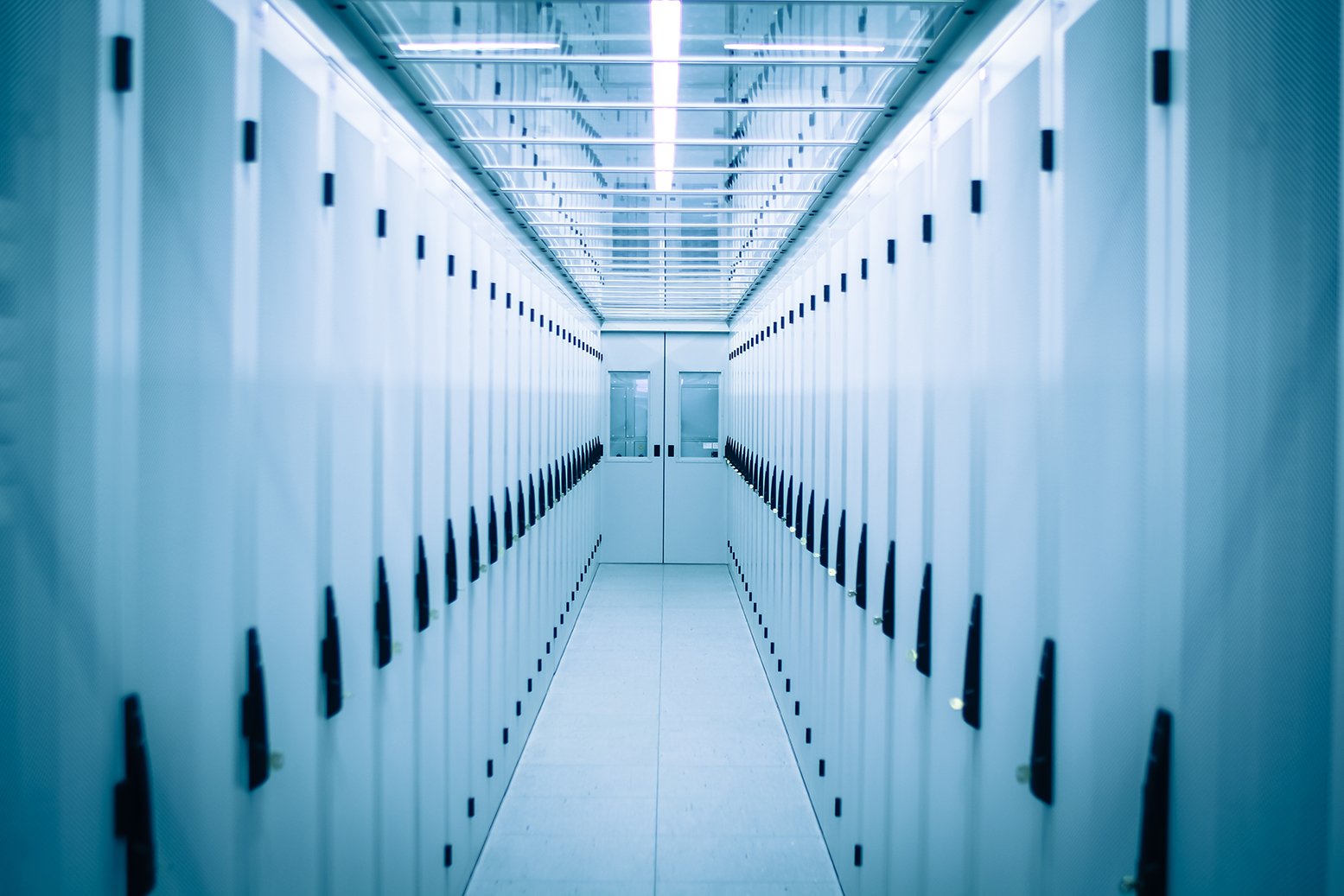 Martin Hetzner, founder of the company, visited Finland several times, taking stock of the various establishment opportunities around the country. Finally, the optimal site was found in Tuusula, a community located in Southern Finland. A brand new data center park started operations in 2018.
"We have a site with 150,000 square metres here and can accommodate as many as 20 data center units," says Joonas Terhivuo, CEO of Hetzner Finland Oy. Presently, the Hetzner Data Center Park Helsinki includes five data center units, with the latest one going online in July 2021.
"The next scheduled data center unit is expected to be completed and operational by February-March 2022," says Terhivuo.
Maintaining momentum
In addition, the groundwork for two completely new data center units, as well as storage and social facilities, is already completed in the data center park. "We can probably go operational with another unit in late 2022," the CEO reveals.
Data center units pack a lot of performance, since already a single unit can accommodate tens of thousands of dedicated and/or cloud servers. But what made Finland so appealing in the eyes of the German data center company? – Terhivuo says that Finland has several attractive qualities:
"First of all, a colder climate is good news for servers, since the need for cooling decreases. Also, the local business environment is stable, with very little risk. Third issue is price of electricity which has remained very competitive during the last years," lists Terhivuo. In addition, there are tax breaks available for data center companies establishing operations in the country.
The red carpet treatment, please!
Another big upside for Finland comes from the "welcome wagon": namely, the experts of Business Finland who roll out the red carpet for newcomers. As Martin Hetzner and his team made trips to Finland in search of the perfect location, Senior Advisor Alpo Akujärvi from Business Finland was there to offer assistance every step of the way.
According to Terhivuo, Business Finland has been a valuable partner for Hetzner from the beginning.
"Finding the right site for the operations was obviously very important. After Hetzner chose Tuusula, we have been offering regular aftercare to make sure that everything is running smoothly for the company in Finland," says Akujärvi.
According to Terhivuo, Business Finland has been a valuable partner for Hetzner from the beginning. "We have received one-stop-shop attention with all issues ranging from building permits to running operations. We know that whenever we need support, Business Finland is there to provide it."
Recruiting for fresh talent
Hetzner Finland currently employs just over 40 people who work in IT, construction, electrical engineering, property maintenance and office management. The number of employees at the company has increased by one third in a short period of time.
"In 2022, we will probably hit 50," says Terhivuo, adding that the company is likely to double its headcount over the next few years.
According to Terhivuo, the Data Center Park has a definite "green streak" to it, too. Heat capture systems use excess heat from the servers to warm the offices and the company utilizes wind and hydropower for the rest of its energy uses – but the most significant sustainable boost lies in the making of the servers themselves.
"We design and build the servers inhouse. This means that we are able to optimize energy usage and other issues on server-level which goes a long way to promote energy-efficiency."
For more information
Alpo Akujärvi
Senior Advisor, Data Centers
alpo.akujarvi (at) businessfinland.fi
+358 40 7276 131